Transmission line video monitoring device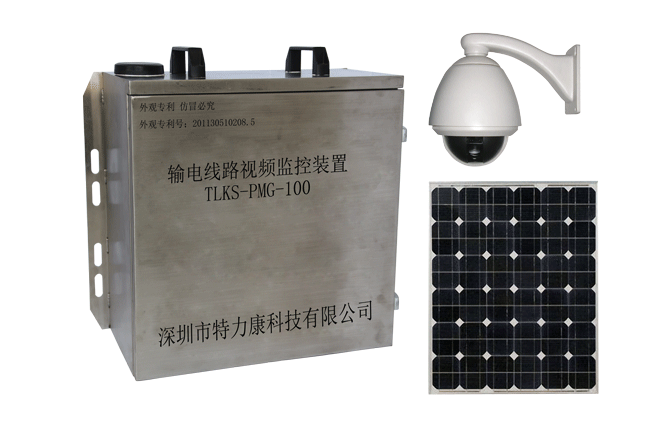 Product Name: Transmission Line Video Surveillance Device
Product Model:TLKS-PMG-100
Product Note: Recommended New Product - Long-distance Video Online Monitoring Device for Transmission Lines
Product Category: High Voltage Transmission Lines Online Monitoring Series
First, applicable occasions:
Applicable to 10KV-1000KV high-voltage transmission line man-made external force damage, dredging, high trees, illegal construction, angle iron theft and other monitoring and long-distance patrol line.
Second, the working principle:
Transmission line remote video on-line monitoring device is a set of video online monitoring device designed for patrol line and remote monitoring of transmission line towers. The tower monitoring camera can monitor data transmission back end through 3G/WIFI/OPGW optical fiber network in real time. Central monitoring and analysis system, line maintenance personnel can achieve remote video inspection line through computer client/mobile phone client. The monitoring device is our independent research and development, production, strictly follow the State Grid, China Southern Power Grid related "transmission line condition monitoring device general technical specifications", and obtain the corresponding type test report, has a large number of online use engineering cases.
Third, technical parameters:
Name

Technical indicators

Power Supply

Solar and high performance polymer batteries

Video Channel

4 way,Controllable

Alarm Channel

4 input 2 outputs, normally open/normally closed

Camera

1. Number of pixels: PAL: 704 (H) × 576 (V)

2. Minimum illumination: 1.0 Lux/F1.4 (color)/0.01 Lux/F1.4 (black and white)

3. zoom rate: 18x optical zoom, 12x electronic zoom;

4. preset number: 128

5. horizontal rotation angle: 0 ° -360 ° / pitch angle ± 90 °

Front-end reservation interface

Remote Prompt: Can Receive All Way Voice Output

Backend software platform

1. Platform access: support for access to the provincial/municipal PMS system

2. browsing methods: support PC client / mobile client real-time video browsing

3. remote management: support for remote update, configuration and debugging the number of front-end devices